by JASmius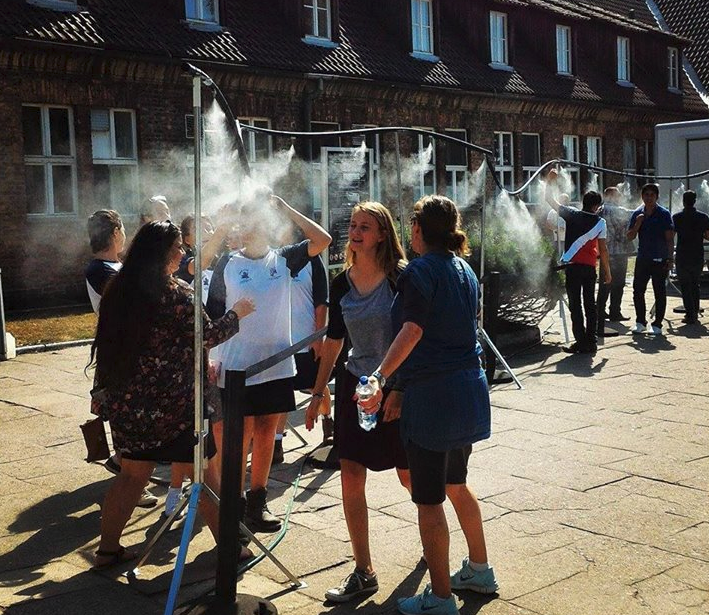 For some reason, I'm reminded of this Bill Engvall bit from
Blue Collar Comedy III: One For The Road
:
"I can't have sausage anymore. Not because of any health reasons but because of a commercial that scared me to death. I was watching TV one night and this commercial comes on. This is what the announcer said word for word: 'The eggs are from real chickens; the milk is from real cows; the sausage is from Jimmy Dean.'....Really? You'd think somebody would have caught that."
And you'd have thought the management of the
Auschwitz concentration camp
historical museum would have caught
this
:
In an attempt to battle the summer temperatures in Poland and "cool down" visitors, management of the Auschwitz concentration camp reportedly installed mist showers at the museum entrance, sparking outrage and horror among Jewish visitors, the Washington Free Beacon reports.

"Israel visitors to the museum could not ignore the connotation of showers being put in place at a site where more than a million Jews were murdered by the Nazis in gas chambers during the Holocaust," Israel Hayom reported on Monday. [emphasis added]
Apparently this historical symbolism was lost on them. Which may, in turn, be another symptom of the burgeoning neo-anti-Semitism that is erupting all across Europe.
On the bright side, the Dachau and Bergen-Belson waterparks are reputedly right on schedule. I understand they're going to be an absolute
gas
.