by JASmius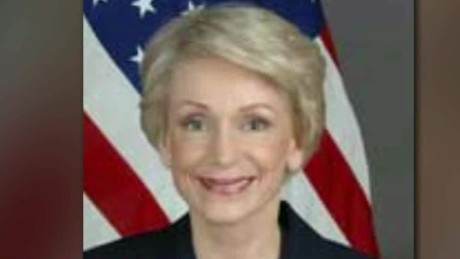 Of course they did
. Because the only way to clean up Democrat corruption is by growing the bureaucracy that feeds it:
The State Department has named an "email czar" to make sure Freedom of Information Act and congressional requests are responded to more quickly, CNN reports.

Janice Jacobs, a forty-nine-year-old career diplomat, will serve as Secretary of State John Kerry's "transparency coordinator," CNN reported Tuesday on The Situation Room with Wolf Blitzer.

Reuters also reports that the State Department plans to shift about fifty people to bolster the office that is currently sifting through the [Rodham] emails.

Jacobs' experience includes the effort to revamp visa policies after the September 11th terrorist attacks and also was in charge later of clearing up a backlog of passport applications.
So for such a tiresomely stereotypically ridiculous non-solution, Miss Jacobs could be a worse choice.
Or could have been if not for
this little detail
:
<
Facepalm
>
When anybody asks me why I've been on "It Won't Be Hillary" island for the past two and a half-plus years, I wordlessly point them to goofball nonsense like this. You literally cannot make this stuff up because they do it before we even get the chance to.
It'd be unfair if it wasn't so hilarious.