by JASmius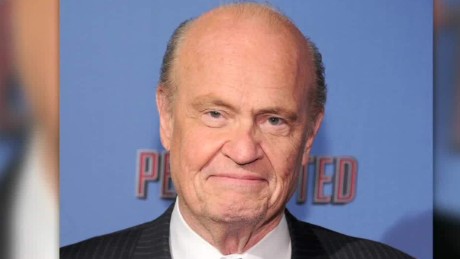 He played iconic roles in movies like
The Hunt For Red October
and
Diehard II
and television dramas such as
Law & Order
. He won election to the U.S. Senate in the historic 1994 GOP midterm election landslide and served honorably for a term and a third, and if Republican voters had had the sense God gave a doorknob to nominate him in 2008 instead of John McCain, the past seven disastrous years of Obamunism could - perhaps - have been averted. And he knew more about hawking reverse mortgages than anybody alive.
Fred Thompson passed away today of lymphoma
. He was seventy-three:
"It is with a heavy heart and a deep sense of grief that we share the passing of our brother, husband, father, and grandfather who died peacefully in Nashville surrounded by his family," the statement reads.

"Fred once said that the experiences he had growing up in small-town Tennessee formed the prism through which he viewed the world and shaped the way he dealt with life. Fred stood on principle and common sense, and had a deep love for and connection with the people across Tennessee whom he had the privilege to serve in the United States Senate. He enjoyed a hearty laugh, a strong handshake, a good cigar, and a healthy dose of humility. Fred was the same man on the floor of the Senate, the movie studio, or the town square of Lawrenceburg, his home.

"Fred believed that the greatness of our nation was defined by the hard work, faith, and honesty of its people. He had an enduring belief in the exceptionalism of our country, and that America could provide the opportunity for any boy or girl, in any corner of our country, to succeed in life."
See why he would have made a great president? He'd have been "the Second Reagan," which was why he was my guy in 2008. Ah, what might have been.
Captain Ed said it best
:
Rest in peace, Senator. You certainly earned it. Our prayers are with his family, friends, and colleagues.