by JASmius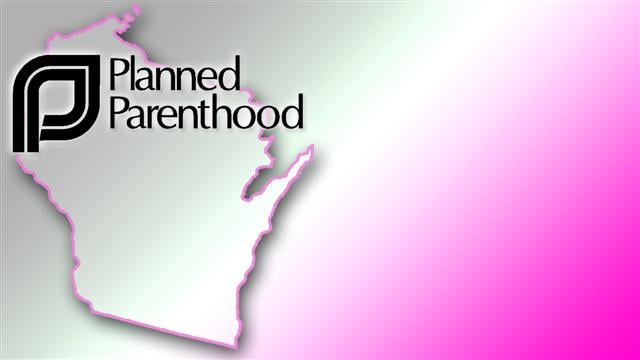 Alternate headline: "
Planned Parenthood [bleep]s Scott Walker without protection
".
Makes me wish cheesehead Republicans had at least gotten their money's worth on the bill whose homicide the Seventh Circuit upheld:
A Wisconsin law that requires abortion providers to get admitting privileges at nearby hospitals is unconstitutional, a federal appeals court panel ruled Friday.
That was it, folks. No restriction on abortion; no "banned after twenty weeks," no parental notification, not even a requirement that the mother has to be shown an ultrasound picture of her child with his/her little beating heart and ten little toes and ten little fingers. Just a requirement that aborticians guarantee hospital admittance for those same ex-mothers in case something goes Gosnellianly wrong.
You can say without doubt or hesitation that this Wisconsin statute was all about
safeguarding women's health
. And yet even that was too much of a mortal affront to the sacred and sacrosanct
Roe v. Wade
, by the most torturedly tangential legal argument imaginable.

The 7th U.S. Circuit Court of Appeals panel's ruling comes in a lawsuit filed by Planned Parenthood and Affiliated Medical Services. The groups argue that the 2013 law amounts to an unconstitutional restriction on abortion. The law has been on hold since a federal judge struck it down earlier this year.

The law's supporters argue that the Republican-backed statutes would ensure continuity of care if a woman developed complications from an abortion and needed to be hospitalized.

But the lawsuit said the statute would force AMS's clinic in Milwaukee to close because its doctors couldn't get admitting privileges.
Why the hell could AMS not secure hospital admission privileges? Did they even try before getting on the horn to their shysters? Did their grisly reputation precede them?
That in turn would lead to longer waits at Planned Parenthood clinics. Therefore, the lawsuit maintained, the law amounts to an illegal restriction on abortions.
Planned Parenthood sued themselves out of additional "business"? Methinks they didn't think that through before their lawfare reflex kicked in.
It's still absurd, though. AMS is a bunch of slackers, so fetuscidal maniacs would have to wait a little bit longer to get vacu-sucked. But they'd still get vacu-sucked, or sliced & diced, or acid-douched, or whatever. They wouldn't be denied their hallowed "right" to murder their offspring.

U.S. District Judge William Conley sided with the abortion providers in March, saying the law served no legitimate health interest.
That's a bald-faced lie. It flies in the face of the enormous health risks to women to which the abortion process exposes them, both during and in the remorseful, quaking aftermath. It's like aborticians don't really give a flying frak about the women, who are nothing more than a source of raw materials to them. Just so they kill the next baby, and keep that river of blood flowing at maximum capacity.
So let's add this up: The "right" to abortion - which does not, in fact, exist outside of the late William Brennan's well-merited coffin - has now been illegally and unconstitutionally amended to now be the "right" to a prompt and convenient abortion. And with Justice "Weathervane" Kennedy always tanned, rested, and ready to take a flamethrower to the founding document on moral issues, we can count on the SCOTUS being completely useless.
Ironically, though, the Introdution of the Bill of Rights (to the States) issue does not arise in this instance, since as the word "abortion" does not appear nor is even remotely implied anywhere in the seven Articles and twenty-seven Amendments, there's nothing saying one way or the other whether federal courts can dictate State law on this issue. You cannot, in other words, legally impose a non-existent federal right on ANY level, federal, State, or local.
But they do have the power,though. Yes, indeedy. Even though the Wisconsin law does not, in fact, even slow down abortion.
Wouldn't it have been cheaper for Planned Parenthood to simply build some more clinics? Or was this a rare instance where reveling in their unchecked, fetuscidal power outweighed their naked greed?