by JASmius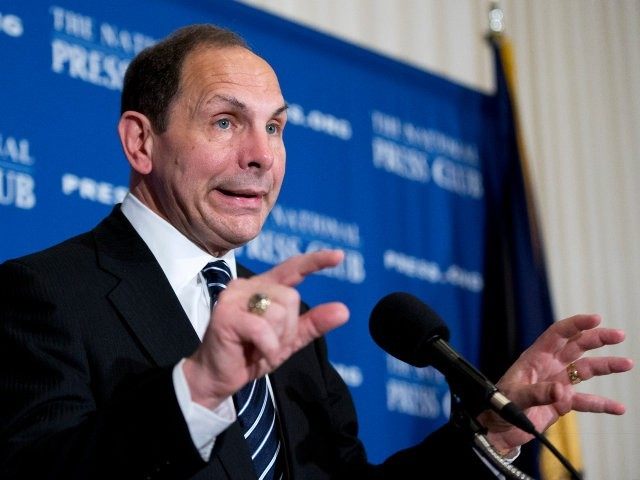 If you're a horndog exhibitionist, a lazy, indolent goldbricker, a crazed drug addict and trafficker, or an aspiring violent jihadists, have no worries, because
you're a home-free valued employee
:
Some local Veterans Affairs employees weren't fired despite severe cases of misconduct — including sleeping in hospital patient rooms or having sex while on the job, according to a News4 I-Team investigation.

A review of agency disciplinary records shows agency leaders issued reprimands or brief suspensions to dozens of employees who'd engaged in misconduct in recent months at local Veterans Affairs (VA) medical centers in Washington, D.C., Maryland, and Martinsburg, West Virginia. …

The I-Team also found a recent series of acts of employee misconduct at the Martinsburg Medical Center.

Some employees had sex on the facility grounds, according to the records. In another case, an employee was found sleeping while on the job, beneath a blanket in a patient room. Another employee was investigated for being high on cocaine while on duty. Another worker was arrested for distribution of heroin off-the-job, but was allowed to return to work. In a 2013 incident, the agency suspended a Martinsburg employee for bringing a loaded gun and a knife onto the grounds.
Fascinating, isn't it? How many of you with private sector jobs (not many left, I know) could get away with getting caught at any of the above and still be in the running for a nice, big, fat year-end bonus? Heck, so many of us are getting fired for no good reason at all - right,
Zim
? - that it makes it overly tempting to send in a resume to the V.A. until you realize that unless you're the "right" ethnicity and the "right" gender and of the "right" party, you probably don't have any shot.
But heaven forbid that you display integrity and a work ethic and the courage to be a whistleblower, because if you go down the path of virtue.....
The agency is under increasing scrutiny for its treatment of whistle-blowers.

The U.S. Office of Special Counsel, which investigates retaliation complaints against whistle-blowers, said it has received hundreds of recent complaints from VA employees.

One of every three federal employees who filed retaliation complaints with the Office of Special Counsel in 2015 was an employee of the VA, according to records obtained by the I-Team.

In dozens of recent cases, the Office of Special Counsel substantiated whistle-blowers' claims of retaliation, a spokesman said. One of those recent retaliation cases involved Frederick, Maryland doctor Richard Hill. Hill retired from the Fort Detrick, Virginia, medical clinic after filing complaints about shortages in clerical staff. Hill said he was retaliated against for making those complaints.

Hill told the I-Team, "People who blow whistles are a much bigger threat to administrators than people who do really horrible things."
Just goes to redundantly show that there is nothing more thoroughly and completely and inherently corrupt than government. And this - the V.A. - was supposed to have been "fixed" over a year ago by the sacking of V.A. Commissar Erik Shinseki and "reforms" implemented by his replacement, Robert McDonald. But, to nobody's surprise, not a damn thing has changed at the V.A., and it's arguably gotten worse:
Lawmakers are expected to press Deputy [Commissar] Sloan Gibson on Wednesday on the case of two senior executives who were demoted in November in response to allegations that they manipulated VA's hiring system for their own gain.

Diana Rubens and Kimberly Graves were demoted from senior executives, the highest rank for career employees, one rank down to GS 15 on the General Schedule.

VA's deputy inspector general found in a report this fall that Rubens and Graves forced lower-ranking regional managers to accept job transfers against their will. The women then took the vacant positions themselves, keeping their pay but reducing their responsibility.

Committee Chairman Jeff Miller (R-FL1), joined by the American Legion, criticized the demotions as inadequate punishment and said Rubens and Graves should have been fired. The women also face possible criminal prosecution. They had received more than $400,000 in questionable moving expenses through a relocation program for VA executives, the watchdog found. Miller has criticized VA officials for not recouping the money. …

McDonald has been under pressure to show he is doing more to hold wrongdoers accountable. He has publicly given conflicting numbers of employees his staff has disciplined and fired since he has been in charge. The committee is likely to press Gibson on the [commissar]'s varying accounts.
Only to receive still more varying accounts of McDonald's varying accounts. Which means that the House Veterans' Affairs Committee will never get a straight or consistent answer out of anybody at the V.A. And that means the V.A. is unreformable. It cannot be cleaned up.
It must be privatized. If, that is, anybody is interested in actually fixing the problem - which is that the government is running it.
And that will never happen.
Ever
.
I'd better get cracking on firing off a resume to the V.A. After all, you never know.