by JASmius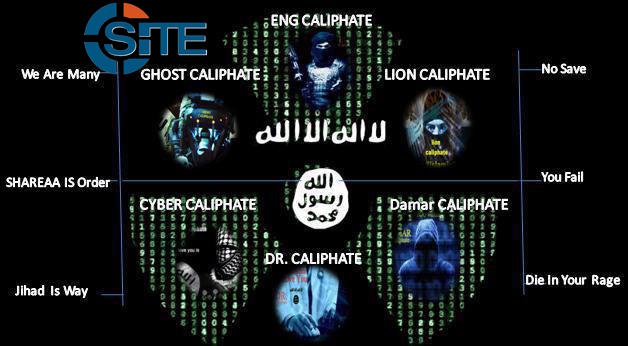 But
a PEACEFUL kill-list
, of course - right, Barry?:
The list, purportedly created by a group of hackers affiliated with the Islamic State in Iraq and [Syria], includes the names, addresses and telephone numbers of officers from across Minnesota. Authorities acknowledge that they are still gauging the seriousness of the threat posed by the group, which calls itself the Caliphate Cyber Army.

The personal information of at least thirty-six law enforcement officers — apparently including a Sauk Rapids police officer, five St. Paul police officers and a St. Louis County sheriff's deputy — along with instructions to kill were recently posted on the encrypted messaging app Telegram, according to news reports and screenshots of the list obtained by the Star Tribune. The screenshots depict what appears to be an ISIS logo superimposed over a photo of masked fighters. Along with the personal information, the message says "Wanted to be killed."

"It is on our radar and we have been working with the various agencies which have been both named and unnamed," FBI spokesman Kyle Loven said of the list. "We're proceeding forward with this matter and treating it as a serious threat."

Loven said that agents from the FBI's Minneapolis field office began working this week with several local agencies to track down the hackers.
On the one hand, it seems counterproductive for the CCA to give such loud advance warning of future attacks. Police officers are always personally armed anyway, and this just tips off law enforcement to be on guard and ready for the promised assassination attempts.
On the other hand, ISIS may already have operatives in place to carry out these killings, and is so supremely confident that they're letting Minnesota cops know they're coming to prove that they're helpless, and there's nothing they can do to stop them. "Strong horse, weak horse," in other words.
Or it might be a feint of some kind, to distract law enforcement from other intended attacks in the Gopher State.
Regardless, this is what we get when we embrace the strategy of, "Don't fight them over there so we can get slaughtered by them over here." The core goal of which towards The One continues to make excellent progress, if this kill list is any indication.