By Douglas V. Gibbs
Author
,
Speaker
,
Instructor
,
Radio Host
After a week of four terror attacks by Muslims in Germany, now Great Britain is becoming a war zone.
AN American woman in her 60s was knifed to death and five others injured during a bloodbath attack carried out by a Norwegian-Somali man in central London last night. Witnesses described victims "screaming and covered in blood" following the rampage in which the woman was brutally knifed by a man around 10.30pm. Police sources confirmed the attacker hailed from Norway and is of Somali descent – and added that he has shown no signs of radicalization. Other terrified onlookers described the crazed knifeman chasing pedestrians and "lunging for anyone he could see" as police confirmed mental health was a likely factor. A 19-year-old man was arrested at the scene after being tasered by police in Russell Square as officers yelled: "Put it down."
GOT HIM! Dramatic footage shows six armed police officers snare tasered Russell Square knife maniac moments after he 'killed US woman' whose last words were 'he's still here, he's still here'. Brit, Australian, Israeli and American among the injured following bloodbath attack in central London last night
KHAN: KEEP CALM...
London's first Muslim Mayor, Sadiq Khan, today called for the public to remain "calm and vigilant" as police probed the Russell Square knife attack. One woman was killed and five people were injured in the incident last night. Mr Khan said his "heart goes out to the victims of the incident in Russell Square and their loved ones" after the death of the woman, who has not been identified but is believed to have been in her 60s. Two women and three men suffered "various injuries" in the incident in central London and are receiving treatment in hospital.
Armed police are being deployed on the streets of London on Thursday to reassure the public who were recently warned that it was a case of "when, not if" a terrorist attack took place in Britain.
ISIS celebrates...
'NICE TO WAKE UP TO SUCH NEWS' was the headline by ISIS supporters celebrating the London Russell Square 'terror' attack just hours after knife bloodbath. One Arabic account which posted the tragic scene at Russell Square glorified the attack - near where 7/7 bomb was detonated. SUPPORTERS of the barbaric Islamic State are celebrating the horrific knife attack which left a woman in her 60s killed and five others injured during a bloodbath in central London believed to be terror-related. Sick messages were posted on an ISIS-linked social media channel spreading the news of the attack.
Wants 'loads of attacks in England, Germany, France'...
Harry Sarfo is a German-born former Islamic State jihadist. He has revealed that ISIS is actively seeking volunteers in Germany and the UK to carry out "loads of attacks at the same time in England, Germany and France." ISIS's intelligence service, Emni, told Sarfo they were first and foremost interested in waging terrorism across the globe.
In an interview with the New York Times, Sarfo recalled what one masked commander once told him.
"He was speaking openly about the situation, saying that they have loads of people living in European countries and waiting for commands to attack the European people. And that was before the Brussels attacks, before the Paris attacks."
Although Sarfo had initially desired to fight in Syria and Iraq, when he arrived in Syria to join the extremists there, IS operatives said they had a different plan for him.
"They said, 'Would you mind to go back to Germany, because that's what we need at the moment,'" Sarfo told the Times. "And they always said they wanted to have something that is occurring in the same time: they want to have loads of attacks at the same time in England and Germany and France.
"They [IS operatives] told me that there aren't many people in Germany who are willing to do the job," the newspaper quoted Sarfo as saying shortly after his arrest last year, citing the transcript of his interrogation by German detectives. "They said they had some in the beginning. But one after another, you could say, they chickened out, because they got scared — cold feet. Same in England."
Apparently, not the same in France.
"My friend asked them about France. And they started laughing," Sarfo said, recalling a conversation that took place seven months before the coordinated killings in Paris in November last year. "They said, 'Don't worry about France.' 'Mafi mushkilah' — in Arabic, it means 'no problem.'"
According to the accounts of the arrested operatives, Emni's members played a major role in the Paris attacks and built the suitcase bombs used in a Brussels airport and subway, the Times reported, adding that the secret group's soldiers have also been sent to Austria, Germany, Spain, Lebanon, Tunisia, Bangladesh, Indonesia and Malaysia.
According to Sarfo, Emni has been burning the midnight oil recruiting terrorists from across the globe, sending "hundreds of operatives" back to the European Union.
Military-style police are now on the streets in London. The greater police presence on the streets of the capital is a direct result of the stabbing rampage at Russell Square which left one dead and five injured. Armed police and other officers were being deployed in response to the attack to provide reassurance to the public. While no motive has been established (never mind it was a Muslim that did it. Motive? The motive is jihad you dim-wits!) yet for the attack, police said terrorism was "one line of inquiry that we should explore".

"We would urge the public to remain calm, alert and vigilant."
LIST: ISLAM TERROR ATTACKS LAST 30 DAYS...
List of Islamic Terror Attacks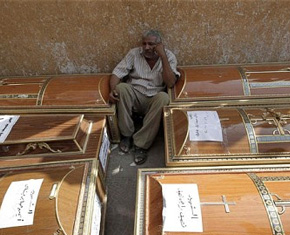 List of Islamic Terror:
Last 30 Days

This is part of the list of Islamic terror attacks maintained by TheReligionofPeace.com.

During this time period, there were 141 Islamic attacks in 22 countries, in which 1165 people were killed and 1803 injured.



(TROP does not catch all attacks. Not all attacks are immediately posted).

| Date | Country | City | Killed | Injured | Description |
| --- | --- | --- | --- | --- | --- |
| 2016.08.02 | Libya | Benghazi | 23 | 20 | Twenty-three lives are lost to a Fedayeen suicide bomber in a residential area. |
| 2016.08.01 | Pakistan | Quetta | 2 | 0 | Two Hazara religious minorities are brutally gunned down on the street. |
| 2016.08.01 | Afghanistan | Kabul | 1 | 4 | A guard is killed during a suicide assault on a foreign guesthouse. |
| 2016.07.31 | Somalia | Mogadishu | 10 | 15 | At least ten are killed when religious hardliners launch a suicide attack on a police building. |
| 2016.07.31 | Iraq | Kirkuk | 5 | 2 | ISIS members enter the control room for a pumping station and shoot five employees to death. |
| 2016.07.28 | Afghanistan | Pashtunkot | 1 | 0 | A 22-year-old woman is shot to death for 'having relations' with a man over the phone. |
| 2016.07.28 | Iraq | Mosul | 14 | 0 | Five women and a child are among fourteen civilians executed by firing squad for trying to flee the caliphate. |
| 2016.07.27 | Syria | Qamishli | 67 | 185 | Women and children are among over sixty innocents blown apart by two Fedayeen suicide bombers. |
| 2016.07.27 | Pakistan | Gothki | 1 | 1 | Two Hindu teens are set upon by a Muslim mob angered over an alleged Quran 'desecration' elsewhere. |
| 2016.07.27 | Iraq | Shula | 3 | 15 | Three people are killed when a suicide bomber on foot detonates in a Shiite neighborhood. |
| 2016.07.27 | Iraq | Youssifiyah | 3 | 9 | Three shoppers are blown to bits by a well-placed bomb at a mall. |
| 2016.07.27 | Iraq | Rashidiya | 3 | 0 | Militant Sunnis shoot three people to death. |
| 2016.07.27 | Iraq | Saydiya | 2 | 5 | Sectarian Jihadis place a bomb outside a row of shops that kills two bystanders. |
| 2016.07.27 | Yemen | Marib | 8 | 15 | Shiite militia place a bomb at a packed market that kills eight patrons. |
| 2016.07.27 | Pakistan | Lassan Nawab Sahib | 1 | 0 | A 15-year-old girl is strangled by her conservative uncle for having a boyfriend. |
| 2016.07.27 | Syria | Bukamal | 4 | 0 | Four people are beheaded for helping families escape the caliphate. |
| 2016.07.27 | Iraq | Baghdad | 5 | 7 | Shiites are suspected of sending mortars into a displaced persons camp, killing a woman and four children. |
| 2016.07.26 | Iraq | Abu Ghraib | 1 | 4 | A Shiite is laid out by a Sunni bomb blast near a hospital. |
| 2016.07.26 | Iraq | Shirqat | 5 | 0 | An ISIS bomb targeting fleeing families takes out a mother and her four daughters. |
| 2016.07.26 | Pakistan | Saddar | 2 | 0 | Two security personnel are machine-gunned in their vehicle by Tehreek-e-Taliban. |
| 2016.07.26 | France | Saint-Etienne-du-Rouvray | 1 | 1 | Muslim radicals take hostages at a church and slit the throat of an 84-year-old priest. |
| 2016.07.26 | Somalia | Mogadishu | 13 | 5 | At least thirteen people are killed by two suicide bombers near an airport and UN building. |
| 2016.07.25 | Iraq | Baghdad | 9 | 26 | Bomb blasts in three different commercial areas produce nine Iraqi corpses. |
| 2016.07.25 | Egypt | al-Arish | 1 | 0 | A young police officer is assassinated by ISIS. |
| 2016.07.25 | Syria | Khaldiya | 2 | 4 | A woman and her young son are disassembled by al-Nusra shrapnel. |
| 2016.07.25 | Iraq | Rashad | 3 | 0 | A little girl is among three members of a family burned alive for trying to flee the caliphate. |
| 2016.07.25 | Iraq | Mosul | 23 | 0 | The Islamic State beheads two dozen young Iraqis. |
| 2016.07.25 | Iraq | Khalis | 16 | 41 | At least sixteen others are incinerated by a suicide car bomber, including women and children packed onto a minibus. |
| 2016.07.25 | Nigeria | Adayohor | 10 | 3 | Fulani gunmen murder ten villagers. |
| 2016.07.25 | Thailand | Yala | 1 | 1 | A 42-year-old man is ambushed and killed by suspected Muslim 'separatists'. |
| 2016.07.25 | Thailand | Pattani | 2 | 0 | Two hunters are slain on their way home by Muslim terrorists. |
| 2016.07.24 | Nigeria | Mbagbe | 1 | 2 | A 45-year-old farmer is beheaded by Muslim terrorists. |
| 2016.07.24 | Afghanistan | Kot | 1 | 0 | An 'apostate' is shot in the head and thrown into a ravine. |
| 2016.07.24 | Iraq | Baghdad | 21 | 35 | An Islamic State suicide bomber detonates in a Shiite neighborhood, obliterating twenty-one souls including women and children. |
| 2016.07.24 | Syria | Damascus | 8 | 16 | Jaish al-Islam lob a mortar into a restaurant, taking out eight patrons. |
| 2016.07.24 | Germany | Ansbach | 0 | 15 | A Syrian 'asylum seeker' detonates a nail-packed suicide bomb at a wine bar outside a music festival. |
| 2016.07.24 | Iraq | Abu Ghraib | 3 | 11 | Mujahideen bomb a popular market, taking out three patrons. |
| 2016.07.23 | CAR | Ngakobo | 3 | 3 | Three villagers are cut down in their own homes by Muslim militia gunmen. |
| 2016.07.23 | Iraq | Baghdad | 3 | 13 | Two planted bombs kill three Iraqis. |
| 2016.07.23 | Iraq | Sharqat | 11 | 9 | A suicide bomber targets families fleeing the caliphate, killing eleven members. |
| 2016.07.23 | Iraq | Sharqat | 2 | 10 | Caliphate bombers obliterate two children. |
| 2016.07.23 | Iraq | Osaji | 1 | 1 | An ISIS IED takes out a 10-year-old girl. |
| 2016.07.23 | India | Furkian | 1 | 2 | A border guard is dropped by Islamic snipers. |
| 2016.07.23 | Afghanistan | Kabul | 81 | 231 | Three suicide bombers massacre more than eighty innocents at a mass Shiite demonstration. |
| 2016.07.22 | Syria | Aleppo | 11 | 44 | A child and two women are among seven civilians laid out by Sunni shrapnel. |
| 2016.07.22 | Iraq | Kirkuk | 1 | 0 | A suspected homosexual is flung from a rooftop in the caliphate. |
| 2016.07.22 | Yemen | Aden | 1 | 0 | A clergyman is shot to death by Religion of Peace rivals outside his mosque. |
| 2016.07.22 | Syria | Damascus | 1 | 0 | Caliphate members shoot a man in the back of the head for 'insulting Allah' |
| 2016.07.21 | Libya | Sirte | 1 | 0 | A photojournalist is picked off by an ISIS sniper. |
| 2016.07.21 | Iraq | Mosul | 2 | 0 | Two 'terrified' men are beheaded by the caliphate. |
| 2016.07.21 | Afghanistan | Qalay-i-Zal | 1 | 4 | Taliban gunmen fire into a group of police, killing one. |
| 2016.07.21 | Iraq | Shaab | 1 | 6 | A Mujahideen bomb blast outside a row of shops leaves one dead. |
| 2016.07.20 | Iraq | Mosul | 12 | 0 | A dozen brave women hold a protest against the caliphate and are quickly gunned down. |
| 2016.07.20 | Syria | Handarat | 1 | 0 | A video shows the beheading of a boy at the hands of Sunni 'rebels'. |
| 2016.07.20 | Yemen | Aden | 4 | 6 | Four security personnel are murdered by an ISIS bomber. |
| 2016.07.20 | Iraq | Ninawa | 2 | 0 | Two men are beheaded in front of children by the Islamic State. |
| 2016.07.19 | Iraq | Jadha | 33 | 0 | Thirty-three civilians are executed in cold blood by the Islamic State. |
| 2016.07.19 | Saudi Arabia | Jizan | 3 | 0 | Three Saudis lose their lives to a rocket fired by Shiite radicals. |
| 2016.07.19 | France | Garda-Colombe | 0 | 4 | A mother and her three young daughters are stabbed by a Muslim man during breakfast for not being sufficiently clothed. |
| 2016.07.19 | Mali | Nampala | 17 | 35 | An al-Qaeda linked group claims an assault on a local security camp that leaves seventeen others dead. |
| 2016.07.18 | Nigeria | Sha | 2 | 0 | A village leader and his driver are murdered by Fulani terrorists. |
| 2016.07.18 | Pakistan | Doag Dara | 7 | 3 | Seven members of a peace committee are pulverized by a Taliban IED. |
| 2016.07.18 | Pakistan | Chota Lahore | 1 | 0 | A secular politician is shot to death in his car by Sharia proponents. |
| 2016.07.18 | Iraq | Rathba | 3 | 5 | Three people are leveled by a suicide bomb blast. |
| 2016.07.18 | Germany | Wuerzburg | 0 | 5 | A 'refugee' with an axe hacks at people on a train while screaming 'Allah Akbar'. |
| 2016.07.18 | Pakistan | Marghuzar | 1 | 0 | Suspected militants kill a rival prayer leader inside a mosque. |
| 2016.07.18 | Kazakhstan | Almaty | 4 | 0 | An extremist shouting praises to Allah murders a civilian and three policemen. |
| 2016.07.18 | Yemen | Mukalla | 10 | 18 | Ten people are blown to bits by a suicide car bomber. |
| 2016.07.18 | Yemen | Hajr | 1 | 19 | At least one other person is killed by a Fedayeen suicide bomber. |
| 2016.07.18 | Syria | Aleppo | 3 | 15 | Sunnis send rockets into a residential neighborhood, taking out a child and two women. |
| 2016.07.17 | India | Kawari | 1 | 0 | A civilian is gunned down at close range by Islamic militants. |
| 2016.07.17 | Bangladesh | Ektarpur | 0 | 3 | Two elderly women are among three religious minorities hacked in the beds by machete-wielding extremists. |
| 2016.07.17 | Egypt | Tahna al-Gabal | 1 | 1 | One member is slain when a Coptic family is attacked by a Muslim mob armed with knives. |
| 2016.07.16 | Syria | Saikol | 24 | 0 | Dozens of Kurdish civilians, including women and children, are brutally stabbed to death by Islamic State members. |
| 2016.07.16 | Iraq | Taji | 3 | 6 | Mujahideen detonate a bomb outside a market that leaves three dead. |
| 2016.07.16 | Kazakhstan | Kyzylorda | 1 | 0 | Two Islamic radicals kill a woman. |
| 2016.07.16 | Syria | Aleppo | 5 | 9 | Two brothers are two women are among five civilians ripped to shreds by Sunni shrapnel. |
| 2016.07.16 | Pakistan | Multan | 1 | 0 | A model is strangled to death by her brother after offending religious conservatives. |
| 2016.07.16 | Afghanistan | Kabul | 1 | 2 | A bomb attached to a vehicle kills one and injures two. |
| 2016.07.16 | Iraq | Tal Abta | 5 | 0 | Five civilians are burned alive in cages by Islamic State members. |
| 2016.07.15 | Nigeria | Oke-Ogun | 1 | 0 | A Fulani man beats a shepherd to death and credits Allah. |
| 2016.07.15 | Iraq | Quayyarah | 22 | 0 | Twenty-two people are taken to a swamp and executed by the Islamic State. |
| 2016.07.15 | Kenya | al-Wak | 4 | 0 | Four Kenyans lose the lives to an al-Shabaab ambush. |
| 2016.07.15 | India | Kulgam | 1 | 7 | A terrorist lobs a grenade into a group of policemen, killing one. |
| 2016.07.14 | France | Nice | 84 | 202 | A Muslim migrant mows down eighty-four Bastille Day revelers (including ten children) with a truck while shouting praises to Allah. |
| 2016.07.14 | Iraq | Taji | 3 | 4 | Three Iraqis are blown to bits by a Fedayeen suicide bomber. |
| 2016.07.14 | Iraq | Meshahda | 1 | 5 | One other person is killed by a suicide bomber. |
| 2016.07.14 | Philippines | Manilop | 3 | 0 | Three off-duty soldiers are ambushed and killed by Abu Sayyaf while buying food. |
| 2016.07.14 | Pakistan | Bashirabad | 1 | 0 | A traffic cop is gunned down by religious radicals. |
| 2016.07.14 | Bangladesh | Krishnarampu | 1 | 0 | An imam's throat is slit at his home by Religion of Peace rivals. |
| 2016.07.13 | Iraq | Baqubah | 2 | 0 | Two people are killed in their own home by a suicide bomber. |
| 2016.07.13 | Iraq | Quayyarah | 1 | 2 | A well-placed ISIS bomb takes out a journalist. |
| 2016.07.13 | Iraq | Baghdad | 4 | 16 | Two separate Mujahid blasts leave four dead. |
| 2016.07.13 | Iraq | Rashidiya | 7 | 11 | Seven Iraqis are laid out by a Fedayeen suicide bomber. |
| 2016.07.13 | Syria | Aleppo | 1 | 0 | A teenager is disassembled in his own home by a Sunni rocket. |
| 2016.07.12 | Nigeria | Kangarwa | 2 | 7 | A Boko Haram attack leaves two others dead. |
| 2016.07.12 | Iraq | Mahmoudiya | 3 | 10 | Three shoppers are sectionalized by a Religion of Peace bomb blast at an outdoor market. |
| 2016.07.12 | Nigeria | Akombo | 5 | 0 | A school principal is among five villagers murdered by Fulani terrorists. |
| 2016.07.12 | Philippines | Tipo-Tipo | 1 | 5 | One person is taken out by an Abu Sayyaf IED. |
| 2016.07.12 | Pakistan | Faisalabad | 1 | 0 | A Christian family man is murdered in a targeted attack by Muslim kidnappers. |
| 2016.07.12 | Iraq | Baghdad | 12 | 37 | A dozen people at a vegetable and fruit market are reduced to pulp by a Shahid suicide bomber. |
| 2016.07.11 | Pakistan | Orangi | 1 | 1 | A woman is shot dead by her conservative brother-in-law for 'bringing dishonor' to the family. |
| 2016.07.11 | Somalia | Lanto Buro | 11 | 6 | At least eleven others are killed by a Fedayeen suicide car bomber. |
| 2016.07.11 | Somalia | Mogadishu | 1 | 6 | An al-Shabaab bomb blast claims one life. |
| 2016.07.11 | Pakistan | Parachinar | 1 | 0 | A young tribal leader is tortured and murdered by suspected militants. |
| 2016.07.11 | Iraq | Qayara | 9 | 0 | Women and the elderly are among nine members of two families dragged from their homes and executed by ISIS. |
| 2016.07.11 | India | Keran | 1 | 2 | A border guard is murdered by Muslim terrorists. |
| 2016.07.11 | Nigeria | Paikoro | 11 | 0 | Eleven people in two villages are hacked to death by Fulani terrorists. |
| 2016.07.11 | Iraq | Nineveh | 4 | 0 | Four doctors are beheaded by the Islamic State. |
| 2016.07.10 | Nigeria | Benue | 81 | 0 | The death toll from two weeks of rolling Fulani attacks on peaceful farming communities rises to over 80. |
| 2016.07.10 | Syria | Aleppo | 5 | 61 | al-Nusra members sends a barrage of explosives into a residential neighborhood, laying out five civilians. |
| 2016.07.10 | Afghanistan | Kandahar | 3 | 6 | Three children are ripped apart by Taliban shrapnel. |
| 2016.07.10 | Syria | Raqqa | 5 | 0 | Five civilians are beheaded in front of their families by the Islamic State. |
| 2016.07.10 | Iraq | Fallujah | 46 | 0 | Forty-six Sunnis are burned alive by Hashd al-Shaabi, a Shiite militia. |
| 2016.07.10 | India | Kashmir | 3 | 96 | At least three security personnel are killed by a Muslim mob, angered over the death of a terrorist. |
| 2016.07.09 | Mali | Koro | 2 | 0 | Two guards at a checkpoint are machine-gunned point-blank by suspected Jihadis. |
| 2016.07.09 | Pakistan | Islamabad | 1 | 1 | The wife of a Shiite cleric is gunned down in a targeted attack. |
| 2016.07.09 | Iraq | Riyadh | 3 | 0 | Three Kurdish brothers are executed by the Islamic State. |
| 2016.07.09 | Iraq | Kirkuk | 2 | 2 | ISIS is suspected of a home invasion in which a moderate cleric and his family member are killed. |
| 2016.07.09 | Nigeria | Rann | 7 | 0 | Boko Haram invade a village, stealing food and gunning down seven residents. |
| 2016.07.09 | Libya | Sirte | 7 | 3 | A secret ISIS prison is unearthed with seven bodies and three surviving torture victims. |
| 2016.07.09 | Bangladesh | Kajura | 0 | 1 | A Catholic nurse is set on fire by suspected Religion of Peace operatives. |
| 2016.07.09 | Nigeria | Abuja | 1 | 0 | A female pastor is hacked to death by Muslim radicals who left her severed head on a Bible. |
| 2016.07.08 | Syria | Tel Abyad | 10 | 11 | Women and children are among ten taken out by an ISIS suicide bombing at a popular market. |
| 2016.07.08 | Syria | Aleppo | 34 | 200 | al-Nusra members send shells into a populated area, killing thirty-four civilians. |
| 2016.07.08 | Nigeria | Damboa | 9 | 12 | A suicide bomber strikes a rival mosque, killing at least nine. |
| 2016.07.07 | Libya | Benghazi | 12 | 35 | A dozen souls are sent to Allah by a Shahid suicide bomber. |
| 2016.07.07 | Iraq | Balad | 56 | 70 | Fifty-six pilgrims are blown up by a Sunni suicide bomb attack on a Shiite shrine. |
| 2016.07.07 | Bangladesh | Sholakia | 4 | 12 | A police officer is hacked to death and a woman is among four total killed by an Islamist attack during Eid prayers |
| 2016.07.06 | Iraq | Mosul | 6 | 0 | Six people are beheaded by a Sharia court. |
| 2016.07.06 | Yemen | Aden | 25 | 8 | al-Qaeda suicide bombers take out over two dozen local soldiers. |
| 2016.07.06 | Afghanistan | Sancharak | 4 | 1 | Four family members are wiped out by a Shahid suicide bomber. |
| 2016.07.06 | Syria | Aleppo | 3 | 3 | Three civilians are flattened by a Sunni mortar barrage. |
| 2016.07.06 | Syria | al-Zahraa | 2 | 6 | Two children are turned to paste by a Sunni rocket. |
| 2016.07.06 | India | Vijaywada | 1 | 0 | A teen is honor-killed by her conservative Muslim mother for having an affair with a Hindu boy. |
| 2016.07.05 | Thailand | Pattani | 1 | 3 | A bomb planted by Muslim militants in front of a police station leaves one dead. |
| 2016.07.05 | Thailand | Bannang Sata | 1 | 0 | Militant Muslims launch a grenade from an M79 in front of a mosque, killing a passerby. |
| 2016.07.05 | Indonesia | Surakarta | 0 | 1 | A suicide bomber detonates in front of a police station. |
| 2016.07.05 | Syria | Um al-Housh | 40 | 0 | Women and children are among forty civilians captured and 'mercilessly' executed by the Islamic State. |
| 2016.07.05 | Somalia | Galcad | 2 | 0 | Two staffers at a telecommunication company are beheaded by al-Shabaab. |
| 2016.07.05 | Syria | Hassakeh | 30 | 40 | A suicide bomber massacres thirty innocents outside a Shiite bakery. |
| 2016.07.05 | Thailand | Songkhla | 1 | 2 | Muslim 'insurgents' place a bomb that kills one other person. |
| 2016.07.05 | Iraq | Saidiya | 3 | 12 | Jihadis send mortars into a displaced persons camp, killing three. |
| 2016.07.05 | Syria | Raqqa | 4 | 0 | Four popular soccer players are forced to kneel and then shot in the head by caliphate members in front of children. |
| 2016.07.05 | DRC | Tenambo | 9 | 0 | Nine Christian villagers are murdered by ADF Islamists. |